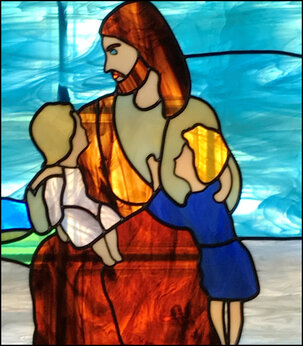 We are an inclusive congregation that extends to you a warm invitation and welcome. During our worship we emphasize the love and grace of God through confession and forgiveness, the proclamation of God's word, the sacrament of Holy Communion, and an uplifting blend of music. It is our hope that you will have a worship experience that brings you closer to the spiritual presence of God in your life.
For over 30 years, we have welcomed people from all Christian backgrounds, as well as those individuals seeking a renewed relationship with God through Christ.
We are a "multi-site" ministry – encompassing Arizona City and Casa Grande.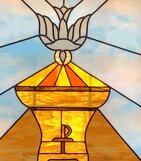 ▪ Draw upon resources to meet the needs of each campus
▪ Use of congregational resources based on needs
▪ Programs at one or both sites
▪ One governing body, one budget
▪ Staff active on both campuses
▪ Capital projects at both campuses
▪ Active GED/Adult Education
Our Multi-site Ministry: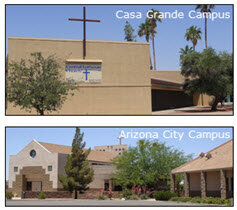 Multi-Site Ministry
The church is located on the southeast corner of Sunland Gin and Battaglia Roads in Arizona City, just 3 miles south of Interstate 10 (exit 200). It is within a 15 miles radius of nearly all the greater Casa Grande area and easily reachable.
Virtual Tour
Church Building Fellowship Hall
For some Still Shots, Click Here
12921 S. Sunland Gin Road
Arizona City AZ 85123
Mailing Address:
Central Lutheran Church
PO Box 677
Arizona City AZ 85123-6503
Office: 520.466.5024
The worship center is located in the Arizona Plaza on the southeast corner of Florence Blvd and N. Sacaton Rd in Historic Downtown. The Neon park of Casa Grande is located just northeast of us. Look for the A frame signs pointing you to the worship site.
Virtual Tour
For some Still Shots, Click Here
324 N. Sacaton Street
Casa Grande, AZ 85122
Office: 520.316.9659

Central Lutheran Church is a member of the Evangelical Lutheran Church in America (ELCA) – Grand Canyon Synod. We are one of over 11,000 congregations throughout the United States.