Adult: Spiritual Friendship
.
Men's Coffee on 3rd Monday mornings in Casa Grande – 8:30am.
Rotating topics to be picked by group. Bring your Bible, coffee cup, and an appetite for the Holy Spirit.
=============
Watch the weekly bulletin for more education opportunities.
Youth:
During the year there are several opportunities for the youth of all ages to gather.
Yearly, those youth going into 9th grade through college, are encourage to attend Leadership Lab, where they are taught Christian Values and Leadership Skills.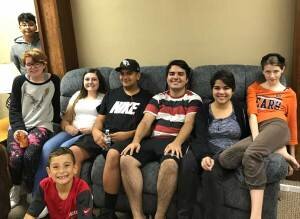 Watch the bulletin for events.
Community:
Central Lutheran Church's Community Education Ministry serves the greater Casa Grande area by offering English as a second language (ESL) and general education (GED) programs for adults. Language classes develop conversation skills for speaking and understanding English in daily living. General education instruction and tutoring, available in English and Spanish, improve participants' knowledge and skills in math, reading, writing, science and social studies.
Central Lutheran also collaborates with other local organizations, agencies, and school districts to make these programs available to the adults that they are serving.
Click for GED/ESL information,