God's Global Barnyard – an animal can make a world of difference for a family in need. Animals provide food to eat, fertilizer to grow crops and offspring to sell at the market. Find out how you can give at www.ELCA.org/goodgifts. Our congregation is accepting donations to provide a new well and other necessities to strength the living standards in a small community.
Click Graphic Below for a catalog

Malawi is a landlocked country in southeast Africa that was formerly known as Nyasaland. The topography of the country is defined by highlands split by the Great Rift Valley and enormous Lake Malawi, which takes up about one-third of Malawi's area.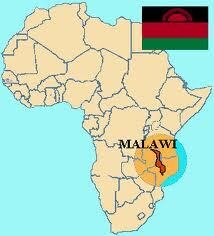 The population of Malawi is estimated at a little over 18 million. This estimate takes into account a lower life expectancy, and higher infant deaths, due to AIDS.
Malawi is among the world's least-developed countries. The economy is heavily based on agriculture, with a largely rural population. The government depends on outside aid to meet development needs. There are challenges in building and expanding the economy, improving education, healthcare, environmental protection, and becoming financially independent amidst widespread overpopulation and unemployment.
Our congregational campaign raised $8,783, which has been increased to $10,000 by the church council. These funds will allow us to partner with the Malawi Health and Wellness program. Through the direction of the Lutheran Church of Malawi our funds will be used to provide access to clean water, sanitation, livestock, farm equipment, fruit trees, medical supplies and medicines, school materials, and mosquito netting.
This is a specific breakdown of expenses:
2 simple water wells
4 latrines
1 fish farm
1 fruit tree nursery
4 women attending farming school
20 sets of farm tools
4 piglets
10 chicks
5 roosters
2 pair of goats
4 colonies of honey bees
1 month of medical supplies
1 classroom of school supplies
1 community of mosquito netting.
Thank you for your contributions to this ministry. You can continue to make individual donations to Good Gifts throughout the year. ELCA Good Gifts provide more than 50 different gift-giving options, starting at $10, that fight disease and hunger, and transform lives around the world.